MICHELLE GRANT
Director
Psychologist

Michelle, the founder of our mental health practice, hails from the vibrant community of Nhulunbuy in the Northern Territory, where she spent her entire childhood and educational journey. Her father, an Army Veteran, devoted nearly two decades to the local refinery, while her mother served in Human Resources for the Government. It's Michelle's deep-rooted belief that the freedom, strong social bonds, and rich cultural diversity of her hometown have played an instrumental role in shaping her into the person she is today.
Following her high school graduation, Michelle embarked on a journey that eventually led her to Queensland, where she explored various opportunities before unearthing her true passion for Psychology. In 2007, she proudly earned her Bachelor of Psychology (Hons) from James Cook University. Michelle then returned to the Northern Territory to complete her Internship with the Department of Human Services, building a wealth of experience in remote service delivery, and providing essential support to some of Australia's most vulnerable individuals while residing and working in Darwin as a new graduate.
Driven by her heart, Michelle later made her way back to Queensland and started a family with her husband, raising two young children. Today, she has embraced the simplicity of life in her hometown once again and is overjoyed to have the opportunity to give back to the region that has enriched her life in countless ways.
Michelle is accredited by Dr. Tracy Westerman to administer the 'Westerman Aboriginal Symptom Checklist' (WASC), a valuable tool for monitoring mental health symptoms, including depression, anxiety, suicidality, drug and alcohol issues, and cultural resilience.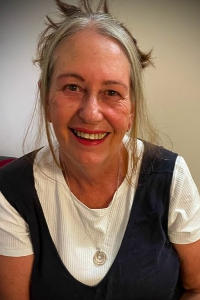 ROSALEE WEBB
Psychologist

Hi, I'm Rosalee.  I have lived in the NT and the Kimberley in WA for nearly 20 years and wouldn't want to be anywhere else!  I've worked for government and non-government, with children and adults, working in child protection and counselling with all sorts of people including Aboriginal people in remote communities.  I engage with people to learn about their circumstances and then apply an intervention that may suit. I have worked with survivors of sexual abuse and domestic violence, returned service personnel, urban and remote Aboriginal people…in fact, people from all walks of life, ages and issues impacting on their well-being.  More often than not, I work with everyday people who have experienced extra-ordinary events or circumstances in their life.  Listening, evaluating, helping people to work with their strengths and working together towards better outcomes is my speciality.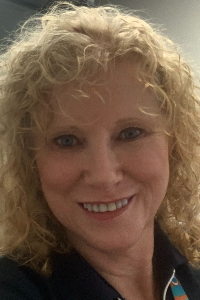 CATHERINE CLEARY
Psychologist

Meet Catherine, I'm thrilled to be a newcomer to the Northern Territory, a place I've had the privilege of visiting multiple times and can now proudly call home. With a long and rewarding career as a psychologist, my heart truly lies in working with diverse communities, including refugees, prison inmates, and within Aboriginal Health Centres. My greatest satisfaction comes from assisting individuals in navigating the most challenging phases of their lives.
Forensic psychology, domestic violence, and trauma counselling hold a special place in my heart, having dedicated the past 8 years primarily to these critical areas. I've also gained valuable experience in private practice, where I've successfully supported clients dealing with anxiety, depression, and relationship difficulties.
My approach is rooted in the belief that identifying individual triggers and strengths, and collaboratively developing a tailored plan, is the key to achieving the best outcomes. I'm here to walk this journey with you, empowering you to find a clear pathway through your unique challenges, and ultimately, towards a brighter and more fulfilling future.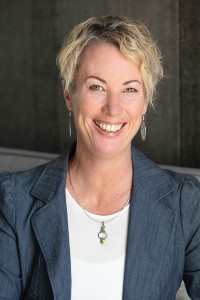 MEL CRAVEN
Social Worker
Mel Craven is a Mental Health Social Worker and Yoga Teacher. She incorporates many mindfulness practices into her counselling sessions including breath work, relaxation techniques and embodied yoga principals.
Outlook' s Team Overview Mel is a mother to three teenage boys and has spent many years living as an expat in the Middle East where she developed a fondness for dates and Arabic cuisine.
Mel is also a Child Birth Educator and Doula, with a strong interest in supporting women and families through pregnancy, grief and loss and parenting issues.
She draws upon a Strengths Perspective that acknowledges that everyone has the answers within to overcome their problems. Sometimes people just need the support and guidance to find them.
In addition to counselling – Mel will be offering gentle yoga and mindfulness classes for adults and children. Everyone is welcome and invited to find more clam, acceptance, playfulness, laughter, connection and joy in her sessions and classes.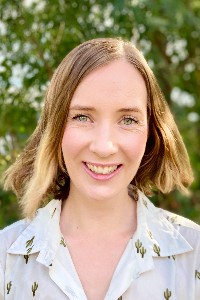 ELY FLYNN
Occupational Therapist and Senior Mental Health Clinician
Ely is an Occupational Therapist and senior mental health clinician.  She moved to East Arnhem Land with her husband and children in 2023 and is enjoying exploring this new part of the world.
Ely is committed to creating a safe therapeutic space for individuals to be supported to achieve better overall health and wellbeing.  She utilises a strengths-based, trauma-informed and sensory-informed approach where client-centred work can occur and people can reach their personalised recovery goals.
Ely has extensive experience across the mental health sector working with adolescents and adult from diverse backgrounds in hospital, emergency response, rehabilitation and community settings.  She has worked with adolescents and adults.  Ely has spent the most recent part of her career working with people experiencing eating disorders and is trained to provide therapy specific to these challenges (CBT-E and SSCM).  She has a passion to see people move beyond their diagnosis or current challenge and thrive.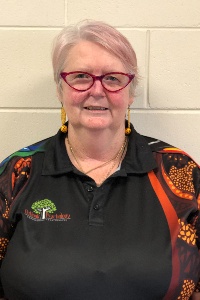 KAREN O'MALLEY
Counsellor
Karen O'Malley is a Counsellor, Diversional Therapist, AOD and Mental Health Worker. Karen incorporates many mindfulness practices into her counselling sessions including breath work, relaxation techniques and meditation which Karen finds works well in communities.
Karen brings much strength and knowledge around Grief and Domestic Violence, having lived experience and study.
Karen took on counselling as it is a passion of hers to work with those who have worries and sadness in their hearts, to help them towards creating a stronger meaningful relationship with themselves.
Karen likes to focus on strength building, allowing people to explore their feelings and develop strengths from within, working with culture and working with cultural activities has given Karen a deeper understanding, by learning to listen deeply to the persons story and then walking beside them to help them create a stronger resilience in themselves.
Karen says you are never too old to learn and is currently completing further qualification in Domestic Violence and supporting families.
Karen is also a qualified chef and has a love for fine cuisine.  Karen loves going out on country, she also is an active member of the CWA, is on the CWA committee as Arts Coordinator and Shop Convener.
REBECCA BRIDGE
Practice Manager
Meet Rebecca (Bec), a dedicated professional with a wealth of experience spanning over 25 years in administrative roles. With a genuine passion for making a positive impact on individuals from all walks of life, Rebecca's journey has taken her from her early days in Nhulunbuy to her current role as Practice Manager at Outlook Psychology Practice.
Rebecca's roots in Nhulunbuy run deep, having moved there with her parents and siblings in 1985. It's the place where she grew up, started her own family, and later embarked on an adventure that led her to Townsville in 2010. In 2019, she found her way back home to Nhulunbuy, where she couldn't be happier to be part of the Outlook Psychology Practice team, continuing her unwavering commitment to assisting others.
With a strong passion for the health industry, Rebecca's journey is all about personal growth and making a meaningful difference within the community. Known for her diligence, friendliness, and compassion, Rebecca's primary goal is to ensure that clients' questions and concerns are addressed effectively. She works tirelessly to match clients with mental health clinicians who are the best fit for their specific needs, ensuring that everyone who walks through the doors of Outlook Psychology Practice feels welcome and at ease.
Beyond her professional endeavours, Rebecca cherishes quality time with her family, relishes in boating and fishing adventures. If you have any questions or queries, please don't hesitate to reach out to Bec. She's here to assist and support you on your journey to improved mental health and well-being.
Call us today on 1300 00R UOK (1300 007 865) or contact us to book your initial appointment. Let the amazing team at Outloook Psychology help you.